Home renovation is a big decision, as it involves not just money but also time and energy. When it comes to renovating a house, the key is to find a reliable and professional contractor who can understand the needs and deliver results that meet the expectations of the homeowners. One such contractor is Sterling Homes, who recently completed a home renovation project for a family of four in Burlington.
The family had been living in their four-bedroom colonial built in 1958 since 2009. They felt that their old home was cluttered and stressful, and they wanted a home remodel to make it more relaxing and comfortable for themselves and their children. The family contacted Sterling Homes, and after a consultation, they decided to renovate the whole first floor, with a focus on a kitchen remodel.
Sterling Homes came up with a 3D design that modified the layout of the first floor to meet the family's requirements and bring the vision to life. The front to back living room was turned into the kitchen, while the dining room was turned into a family room/sitting area. The powder room was also moved to a more convenient location. The result is a more spacious and functional first floor that meets the family's needs.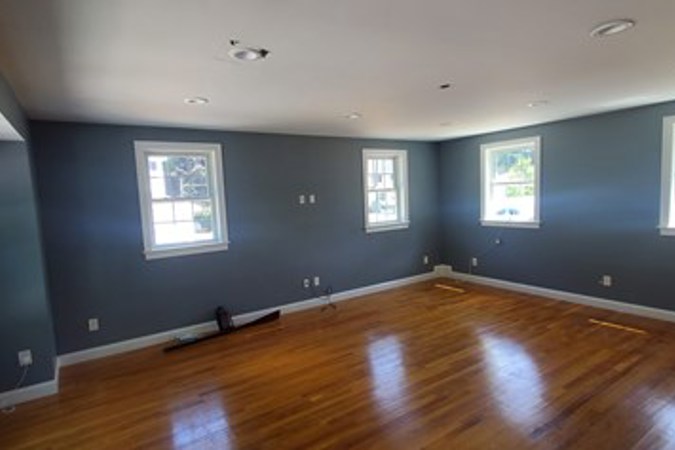 Before: Living room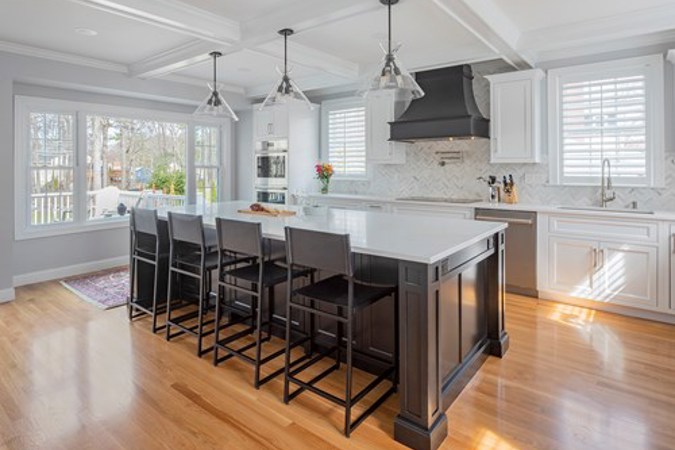 After: Kitchen in that space now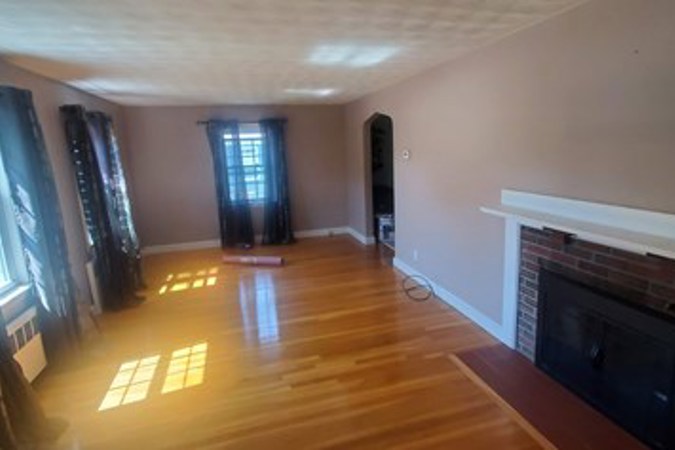 Before: The old family room then...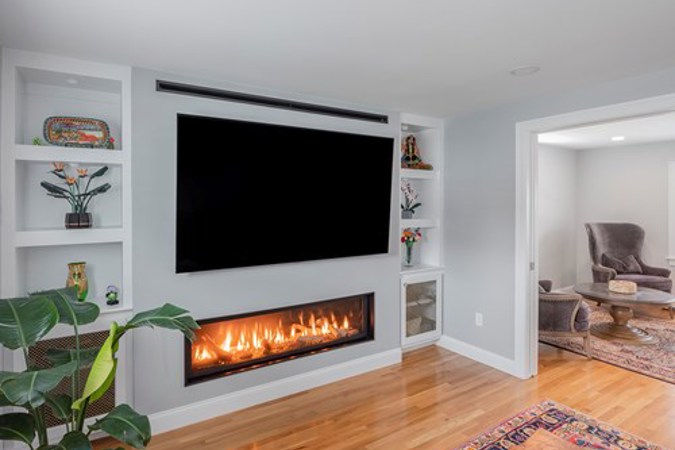 After: Contemporary family room with gas fireplace and beautiful entry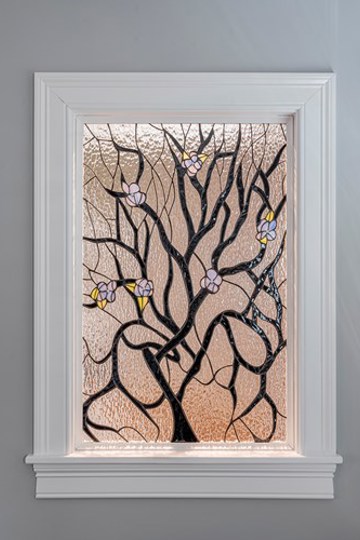 After: Custom stained glass window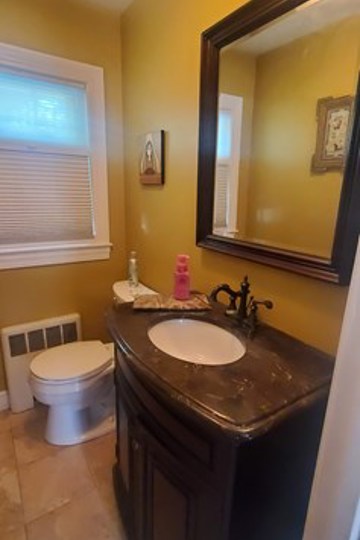 Before: Powder room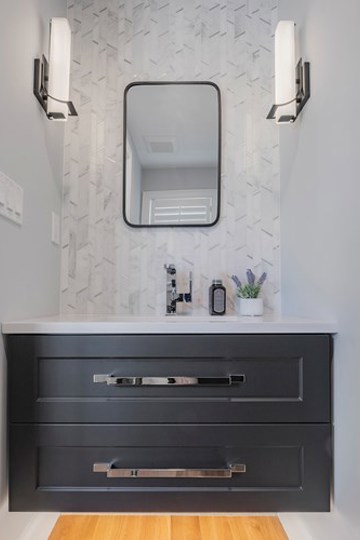 After: Refreshed powder room 
The kitchen was the family's main pain point. They wanted to change the old dark wood cabinets and the dark counter to something more modern and functional. The new kitchen includes a quartz counter, white wood cabinets with recessed doors, three pendants, and a black island.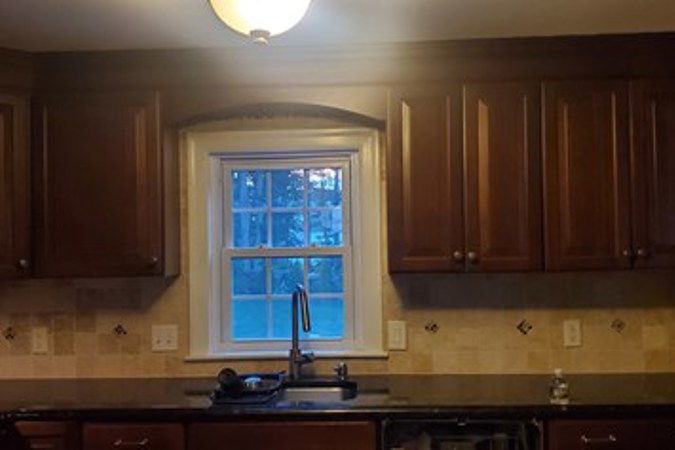 Before: Kitchen with dark cabinets and countertops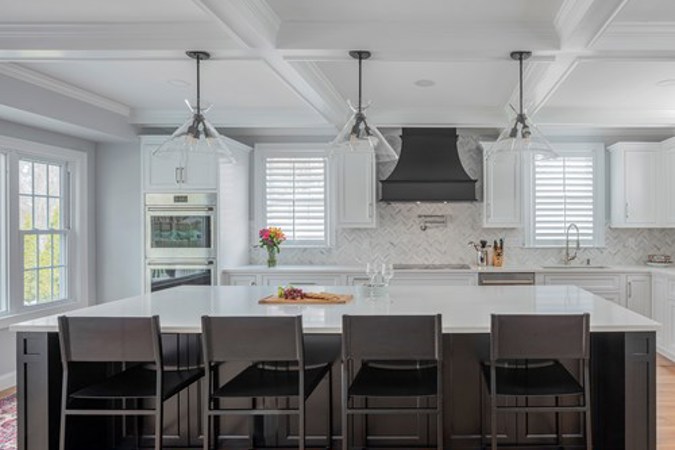 After: Updated kitchen with spacious island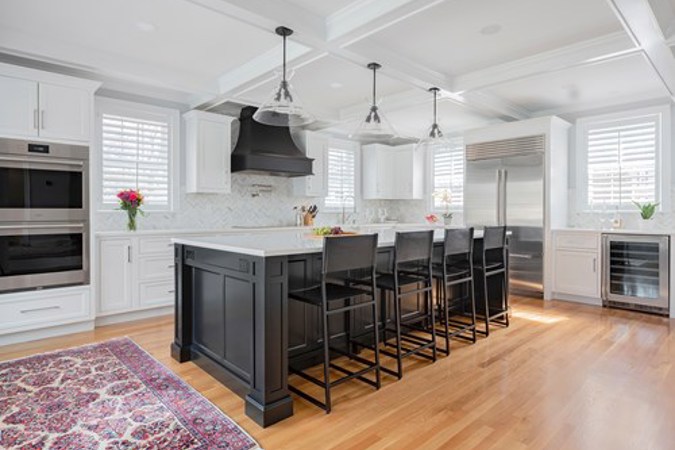 Features: double oven and a pot filler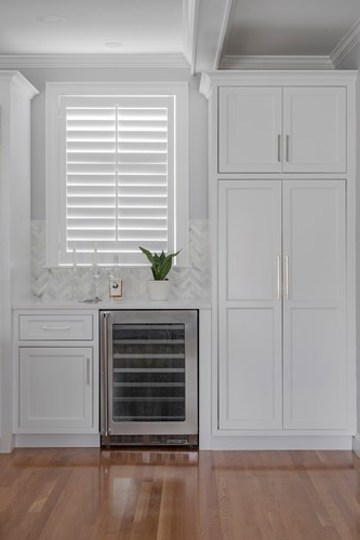 Wine bar
The homeowner is very pleased with the results of the renovation. She says that living in the space is "relaxing and makes her feel happy and at ease." The family's goal is to entertain large family gatherings around the island, and the new kitchen layout allows them to do so.
When asked about the owner of Sterling Homes, Russ, the homeowner had nothing but praise. She says, "Russ is the best. He was always one step ahead of our asks on the project and answered all of our questions and concerns in a timely manner. He is caring, professional and I now consider him a good friend." In summary, "Having someone like Russ on the project made a huge difference."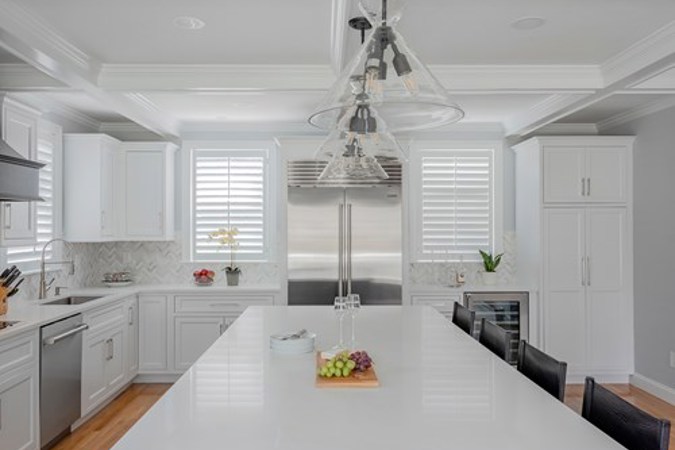 Kitchen Island
In conclusion, this home renovation project is an excellent example of how a professional contractor can help homeowners achieve their goals, and develop a positive relationship in the process. Sterling Homes delivered a result that not only met the family's needs but also exceeded their expectations. The family can now enjoy a more relaxing and comfortable home.
Looking for a reliable and professional contractor for your home renovation or kitchen remodel project in the Greater Boston area? Contact Sterling Homes today.