This busy family of four needed some additional space in their 1950 Newton ranch. The home had three bedrooms and two small baths. With two teenagers and frequent house guests, a master suite, guest space and bathroom upgrades were in order.
To achieve the family's goals, we built an 800 square foot addition on two floors. The lower level includes a comfortable guest room with full bath. A separate entry leads to a beautiful hardscaped patio, and allows flexibility for the space to be used as an in-law or home office.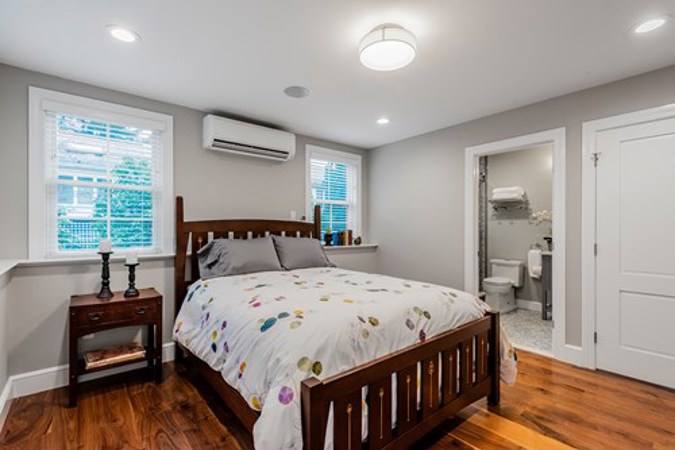 The main floor master suite is private and spacious. The addition included a large bedroom and allowed us to rework the existing space into a walk-in closet.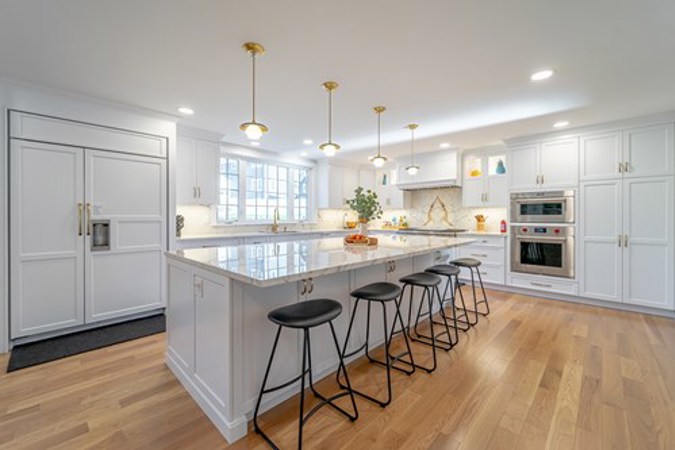 The master bathroom includes a spa tub, oversized shower and distinctive barn doors.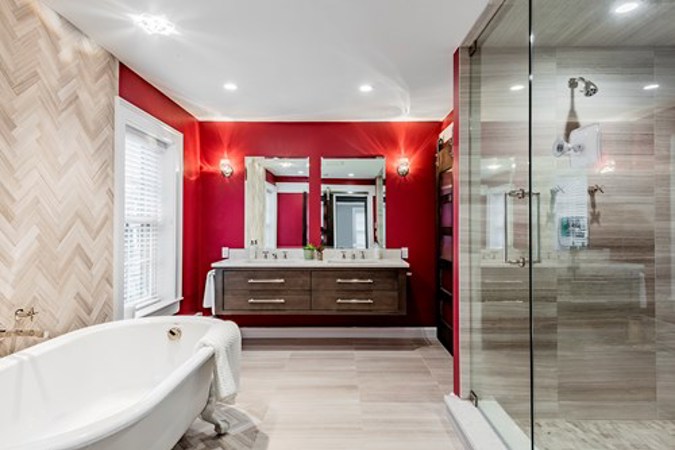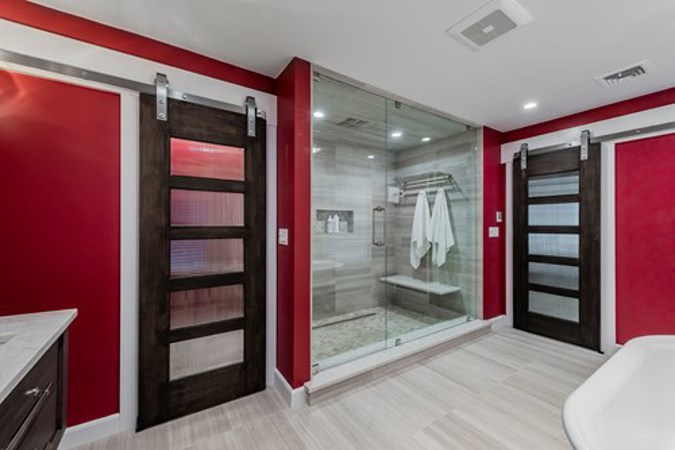 We also expanded and revamped the kids' bathroom to include a double sink and large shower.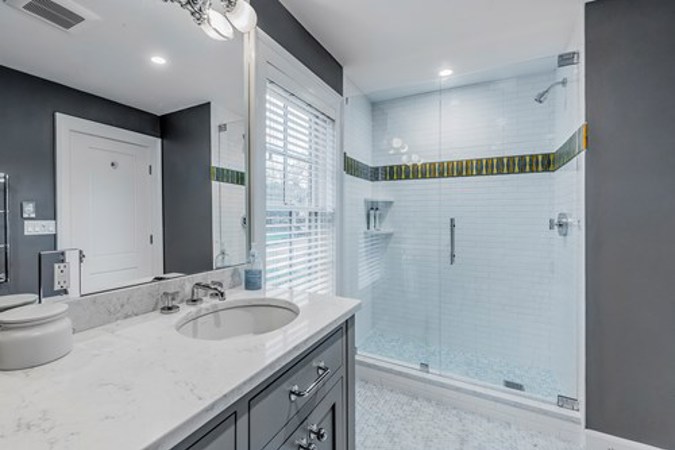 And we created a separate powder room from a former closet.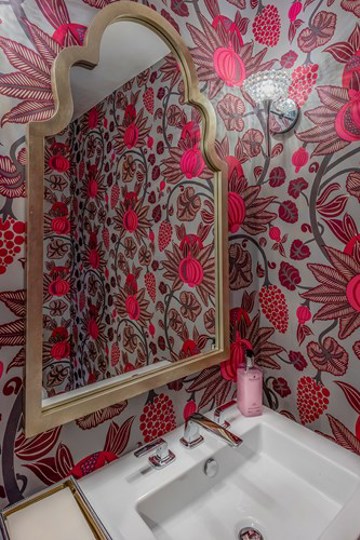 The entire renovation was completed in less than four months. According to the homeowner, "Considering all of the work that was done, this project went at lightning speed." She continues, "We are really happy with our new space. We have a fantastic place to host guests. And in our master suite, we got height and light as well as technological upgrades like our TV and speakers. And the kids are never in our bathroom anymore!"
When asked about the experience working with Sterling Homes, our client says, "Russ is honest and a good man. He scheduled the job properly and has a good team of subs who work hard and go above and beyond, coming in on weekends when needed. We would definitely recommend Sterling Homes to others looking to renovate."